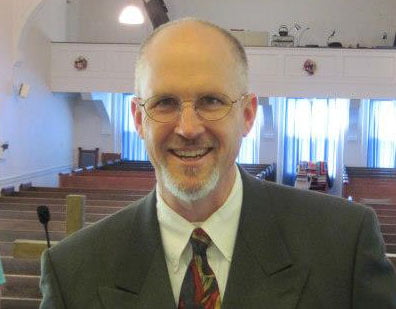 PASTOR
Pastor Chris is a Floridian by birth. He was raised a Baptist church kid, from infancy. The first song he learned in Sunday School was "The B.I.B.L.E." and he remains an absolute Bible nerd, and obviously a church guy, to this day. But Chris never really met Jesus until he was fifteen, in 1980. He was baptized into the First Baptist Church of Sunrise, Florida a week later, and began a pursuit of the pure pleasure of knowing and serving Jesus that has been going on for decades now.
Pastor Chris has been married to Monica since 1991. Together they have been blessed to raise six children: Connor, Chloe, Kelsea, Arden, Emma, and Skylar. They are looking forward to finishing the last few decades of their ministry together here in Dundalk.
Contact him any time through the church office, by email at pa[email protected] or at one of the social media sites below.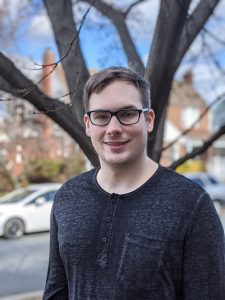 ASSISTANT PASTOR
Ryan was born and raised in the college town of Harrisonburg, Virginia. When he was 23 years old he heard the good news of the Gospel and gave his life to Jesus. He immediately got plugged in to a church in his hometown. As Ryan continues to grow and teach others at FBCD, he hopes to see specific ways in which God opens up doors for opportunities to plant other churches and even restore existing churches in and around Dundalk as God sees fit.
Ryan has been married to his wonderful bride Kelsea since 2017.
Rod Robinson
CHAIRMAN OF DEACONS
Rod was born and raised in Dundalk. He was baptized here in Dundalk in 1958, married Donna here in Dundalk in 1971, and joined Dundalk's First Baptist Church in 1979. He was ordained a deacon in this church in 1983. Rod and Donna still serve here in numerous capacities, and are some of the sweetest people you'd ever want to meet.
Preston Golding
DEACON
Preston hails from the balmy (!) state of Maine…